Very often we are asked to finish, re-finish or completely refurbish doors.  People often forget that doors form a huge part of the look and feel of a property. Having a classy entrance that matches your room really matters and when bespoke doors can be so expensive, it pays to get your existing door finished in your choice of colour or stain.
Here are a few of our recent finishes.  We have 'ebonised' the door below and it fits in very well with the contemporary and modern surroundings. Ebonising is another form of staining and polishing.
Here we have a beautiful 5-panel oak door with a satin finish and chrome hardware. Although it looks new, we actually stripped, sanded and bleached the wood to remove water damage and then applied three coats of yacht varnish.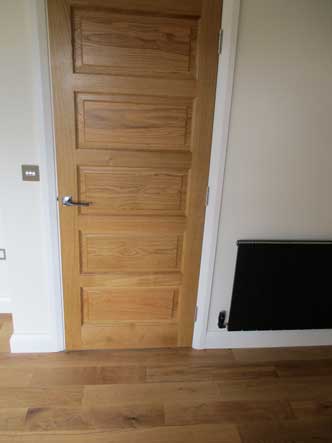 Complementing this is another entrance in the same property, sporting the same satin finish but with half-height glass.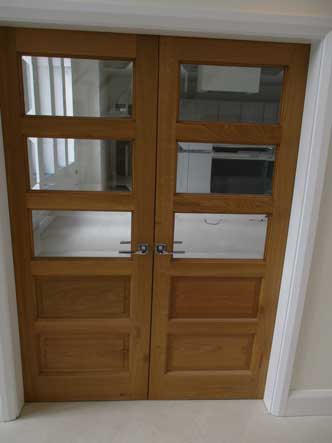 If you are keen to replace, refinish or refurbish your doors and would like to discuss our range of finishes then please get in touch here or call us on the numbers above.